PARTNERS

FESTIVAL INTERNATIONAL D'ANNECY
Check out the latest animated gems, find out about current and future trends, meet up with your favourite film directors and up-and-coming talents, track down new associates and partners…in the fun and friendly atmosphere of the Annecy International Animation Film Festival. The place of reference for animation in the world with the Mifa, the professional appointment for the industry, the conferences and the Call for projects.
---

CARTOON MEDIA
Cartoon is an international non-profit association based in Brussels. Cartoon's remit is to support the animation industry by organising several types of events dedicated to animation professionals.
Brands Media is media partner of the following events organized by Cartoon Media: Cartoon Forum, Cartoon Movie, Cartoon 360, Cartoon Digital.
---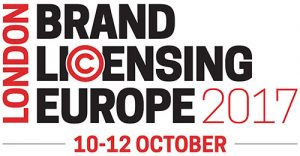 BRAND LICENSING EUROPE
For over 18 years, Brand Licensing Europe is the definitive event for the European licensing industry.
An important meeting for retailers, goods producers, licensee and sales promotion professionals, and more than 2500 brands involved every year.
---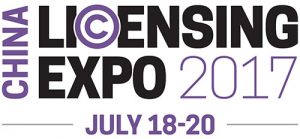 LICENSING EXPO CHINA
Licensing Expo China is the only trade show that LIMA sponsors in mainland China. The show is organized by UBM China and aims to connect the most influential entertainment, character, fashion, art and corporate brand owners and agents with consumer goods manufacturers, licensees, retailers and distributors.
http://www.licensingexpochina.com/en-us/
---

 LICENSING EXPO JAPAN
Organized by UBM's Global Licensing Group and sponsored by the International Licensing Industry Merchandisers Association, Licensing Expo Japan is a trade-only, business-to-business licensing event. It includes: a trade show, attracting key players from Japan and around the world; networking opportunities and conferences.
http://www.licensingexpojapan.com/en/
---

LAS VEGAS LICENSING EXPO
For 35 years Licensing Expo has connected the world's most influential entertainment, character, fashion, art and corporate brand owners and agents with consumer goods manufacturers, licensees and retailers.
This is the meeting place for the global licensing industry, whether you are looking to spot trends, build strategic partnerships or secure promotional tie-ins.  Millions of products across the world started life as a conversation at Licensing Expo, and this is where you can find the right partners to expand your business and make the deals that will change your business forever.
---

 LICENSE! GLOBAL
License! Global is the premier publication and leading source of news and trends for the global consumer products and licensing industry.
Since launching in 1998, License! Global has become an indispensable touchpoint for the licensing industry's top executives and key decision makers with in-depth news and analysis, daily news briefs and live trade show coverage.
---

BRANDORA
brand-licensing.com is a worldwide unique business platform for the licensing industry. We provide business professionals and everyone interested with comprehensive information on what's going on in the international world of licensing. Here you will find latest news about the licensing marketplace – about brand licensing, brand extension, trademark and character licensing, celebrities and charity organisations, promotion activities and merchandising campaigns as well as latest product news. What is more, thanks to our unparalleled database, details on properties, licensed manufacturers, products, rights owners and agencies are virtually just a click away. More than 5,000 business professionals have already subscribed to our bi-weekly Lizenzbranche Bulletin and circulation figures are constantly rising.
---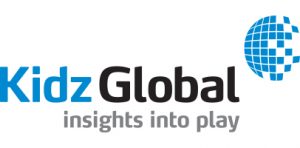 KIDZ GLOBAL
Kidz Global is a quantitative market research and consulting firm. They provide in-depth market research across a range of sectors including licensing, toys and games, video games, entertainment and education.
---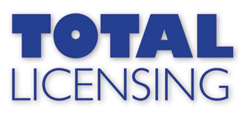 TOTAL LICENSING
Founded in 2003 by Francesca and Jerry Ash, Total Licensing is an independent publication entirely dedicated to the licensing industry and all its operators.
---
MIPCOM / MIPJUNIOR
MIPCOM is the global market for entertainment content across all platforms.
MIPJunior gathers international buyers, sellers and producers to connect, screen, license and acquire the very latest in children's TV content.
---
KAZACHOK LICENSING FORUM
Kazachok Licensing Forum is an annual hub for the Licensing industry in France. These two days were punctuated by privileged meetings on the booth, captivating pitches, quality conferences and creative animations.
---

BOLOGNA CHILDREN'S BOOK FAIR
 The Bologna Children's Book Fair is the most important international event dedicated to the children's publishing and multimedia industry. In Bologna authors, illustrators, literary agents, licensors and licensees, packagers, distributors, printers, booksellers, and librarians meet to sell and buy copyright, find the very best of children's publishing and multimedia production, generate and gather new contacts while strengthening professional relationships, discover new business opportunities, discuss and debate the latest sector trends.